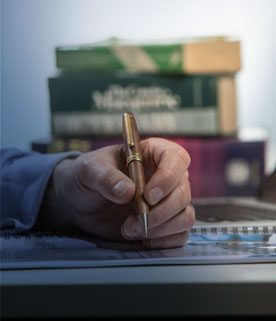 Showcase your achievements.
Each annual report is an opportunity to draw positive attention to the important work your organisation is doing. Done well, that's exactly what it becomes. Done poorly, it's a lot of hard work for little return.
Successful annual reports are the product of meticulous attention to detail, direct audience focus and a commitment to expressing complex ideas clearly and concisely. The stronger your message is, the more attention and support your organisation will attract for the necessary and important work it is doing.
Ethos CRS can coordinate, draft, edit and publish your annual report.
Select from the menu on the right or call us about our other communications services.
Please contact us at service@ethoscrs.com.au if you would like to learn more.