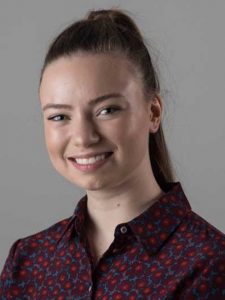 Miriam Huber
Training Support Officer
Miriam supports our materials and administration teams to make sure we deliver everything on time and to the highest standard.
Miriam recently returned from a seven-month world tour, spanning four continents and 18 countries.
As well as working at Ethos CRS, Miriam Huber is in her first year of an Arts degree at ANU.
During her gap year, Miriam went to three of the four tennis opens, visiting Wimbledon, Melbourne (twice!) and New York to watch her favourite player, Roger Federer.