About us
Be passionate, be efficient, be smart
Ethos CRS specialises in communications, policy, regulation and leadership. We design, develop and deliver customised training and eLearning programs, coach professionals, provide specialist advice, and specialist services—photography, editing and writing. We assist professionals and organisations that analyse, resolve, implement and communicate complex policy and programs.
We're guided by three principles: be passionate and champion what is great and good; be efficient and don't waste time, energy or effort; be smart and identify and then deliver the best possible solution.
Agora
The blog of Ethos CRS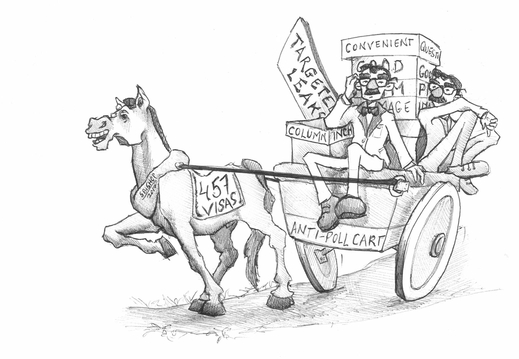 By Emily Edmunds and John Preston The Easter long weekend was a busy one for the Prime Minister's communications team. The Prime Minister's polls were problematic: his party's conservatives were restive, former prime ministers were offering unsolicited advice and Coalition voters seemed to be drifting away—many of them to Pauline Hanson's One Nation. The government had Read more about 457 visas—A horse for your communications wagon[…]
From the Ethos CRS Editing Team If you want to discover words you've never heard of and never thought you'd use, bureaucracies—both government and corporate—can be the place to go. New terms, jargon, acronyms and euphemisms bombard you every day. And not only that—you may be expected to use them! Of course, the best Read more about Commonly confused words[…]
Previous
Next
Leadership Training
Everything starts with leadership
Effective leaders transform great ideas into reality. They build teams that thrive, survive and succeed, even in the toughest of circumstances.
They concentrate on what's important, necessary and valuable. But leadership skills aren't always innate, and smart professionals often need new skills to manage and lead staff, teams and organisations effectively.