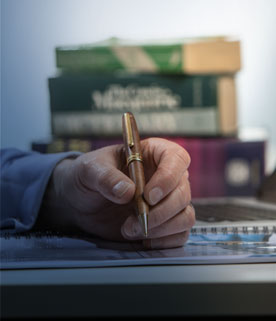 Professionals require a skills training program and follow-up coaching that will equip staff with the skills to:
draft documents that meet a clear purpose and that are coherently and effectively structured
draft professional documents that present concepts and information effectively, accurately and precisely
write in a tone and style that caters for, and appropriately influences, defined audiences.
Participants must be able to articulate consistent messages that are aligned to organisational priorities. They must develop concrete techniques that enable them to produce professional documents that are free of common faults and errors.
Our Principles of clear writing workshop develops the insights, awareness, skills and techniques that will enable participants to produce more effective documents. The program comprises two elements:
First, we deliver the Principles of clear writing workshop, which includes pre- and post-workshop activities.
Then, we deliver customised, one-on-one or small-group coaching sessions to work on documents and specific learning requirements.
Select from the menu on the right or call us about our other communications workshops listed below.
Documents that just make sense
Principles of clear writing
Writing for the minister: briefs and QTBs
Meeting briefs and talking points
Briefs for Senate Estimates committees
Persuasive reports and business cases
Effective letters and emails
Accurate case notes and records
Influential documents for scientists
Clear writing for IT specialists
Writing an amazing speech
Writing influential business documents
Creating a clear writing culture