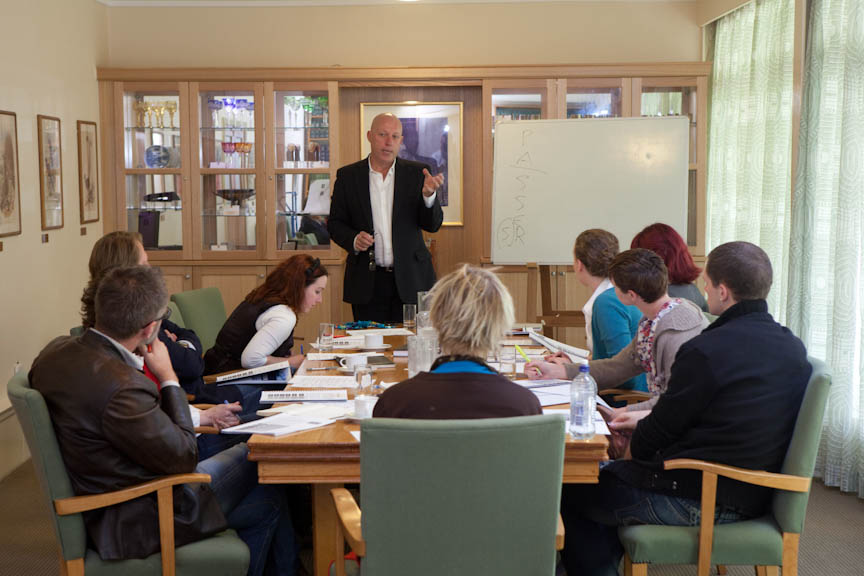 Leadership and teams workshops
Effective leaders transform great ideas into reality. They build teams that thrive, survive and succeed, even in the toughest of circumstances. They concentrate on what's important, necessary and valuable. But leadership skills aren't always innate, and smart professionals often need new skills to manage and lead staff, teams and organisations effectively.
If you're new to a leadership role you might want to try our Leadership skills for new managers workshop. In it, we explore the basics of effective management including different leadership styles and the problems involved in leading a team. For those who are already experienced managers but want to take their leadership skills to the next level, Leadership skills for senior executives will give you the challenge you need.
You're now confident in leading your team but, are they working at their absolute best? Creating a high-performing team will help you ensure your team is motivated, hardworking, communicating effectively and playing to its strengths. Of course, there may be times when you need to have difficult conversations with your team or help them manage change. Our Effective management conversations and Change management workshops will give you the skills you need to do so confidently. Being able to cope with adversity is also important which is why we recommend our Building resilience workshop .
There are times when you want to focus even further on your own skills, however. Strategic thinking isn't just for generals—managers have always needed to broaden their perspective, and yet they're not always trained formally in how to do so. In our Strategic leadership workshop, you'll receive comprehensive training in strategic thinking so you can see the bigger picture. Leadership also requires clear thinking and analysis. Without both of these, it is hard to examine complex problems and develop achievable solutions.Our Analytical and creative thinking workshop will help you build your clear thinking and analytical skills so you are better equipped to find the right solutions.
Please contact us at service@ethoscrs.com.au if you would like to learn more.